Hi,everyone! It is nice to be able to connect with coffee professionals from around the world! I am Cassie Li, and I represent Diguo Syphone coffee makers (China Factory). We are a superior Chinese brand syphone coffee maker and have top sales in China mainland. Now we are looking for exclusive agents in every potential country. We've already successfully won the Chinese market and enlarged the production line from 80 000sets a year to 200 000sets a year. This year we focus on the global market, and we must choose companies whom can work together with us. We will also protect the market for you, since only one company in one country sells my siphon. Then you can have many agents in your own country.Win win was the final.Every drinking coffee countries only 1 EXCLUSIVE.
At present, we have already had a US partner, and what we are looking forward now is Australia & New Zealand, Each countries in EU and Asia…
Our advantages:
1 Top sales in China,up to 90% of cafe shops in China used my siphon!
2 Electric used ,no acohol used!Cafe shop NOT allowed fire,and not easy to buy acohol!
3 SCAA lab in China used my siphon
4 No electri siphon on EBAY
5 Low & competitive price for win market & profit
6 Whom in,Whom win! Win win Final!
I love to be associated with this group. Please do not hesitate to contact me with any opportunities or questions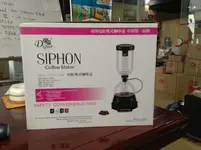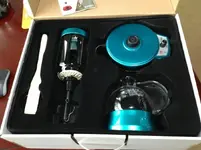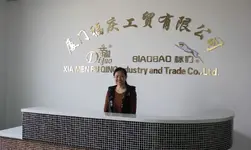 Last edited: