I wasn't hungry. I wasn't even thinking about food. Then a gentleman walked past me holding a McDonald's cold cup in one hand, and their carry-out bag in the other. I started thinking about that "all beef patty-special sauce-lettuce-cheese-pickles-onions-on a sesame seed bun".

​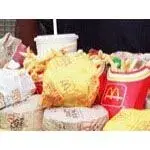 Advertising works.

Custom printed supplies and promotional products have become standard within the restaurant industry. And they are no longer mega-expensive, now being cost-effective for even the smallest small business. In fact, businesses not using personalized supplies have become the minority.
Take a look at the products my site Wholesale Paper Supplies has available to put your name on: cups, plates, napkins, pens, aprons, water bottles, airplanes - ok not airplanes, just checking if you're still with me.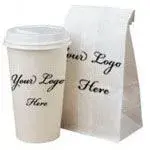 Advertising is a powerful tool, and having your customers handle the distribution for free is even better. Take advantage of free advertising with custom printed supplies, or next time you see a half crumpled McDonald's cup on the ground, and start thinking burgers...don't say I didn't tell you so.