SOLD!!!!!
This roaster was a 1 owner a.k.a. only been used by 1 roasting company and they are a specialty coffee ONLY roasting company (no super dark roasts, no flavors). They maintained it well
These machines rarely come up for sale so don't miss out!
This has the AUTOMATION feature on it so it it entirely controlled from the touchscreen computer podium rather than the basic toggle switches found on a non-automation unit.
A new Diedrich WITH Automation costs OVER $36,500!
We are asking $21,500 OBO (or best offer)
I have been told by Diedrich that very little has changed on the build of these machines from this model to the new ones (except for the automation which has newer software versions and flat panel computer monitor rather than the computer screen podium) The Automation is FULLY FUNCTIONAL and we just hooked everything up and tested one more time before crating. Diedrich did say you can buy a service to have a tech come out and convert the whole thing over to the new automation system and train your people on it. It is a pricey upgrade but you would still be saving over $8-10k of savings vs. a new machine.
The prices of the new ones tend to go up almost every year so these hold their value very well!
We already have it crated up and ready to be shipped anywhere in the country (figure about $370+ optional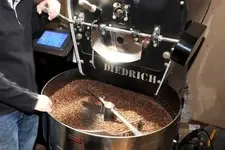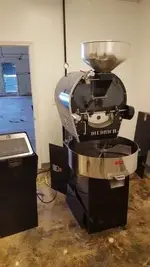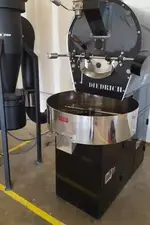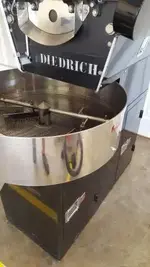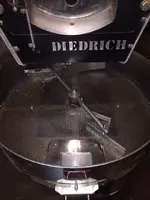 insurance). There is one thermocouple that needs to be replaced <$50 and the front just needs a new coat of high temp black or silver paint (its strictly cosmetic-this was just before they started making them with stainless front plate).
Does NOT include the cyclone or piping you see in the back of one of the pics.
Located in central Texas
Call Dave 22four-595-seven224
Last edited: