So I''m a bit of a n00b to this, but have perceived myself as having become better at the whole Espresso thing, having been forced to as my budget isn''t in line with anything other than making them myself anymore :mrgreen:
I''ve got a Mr. Coffee espresso machine and grinder, and had been using relatively cheap, dry, counterfeit adulterated \"Kona\" whole bean blends... I was getting decent enough results after playing with grinding, tamping etc.
I got something akin to crema on the top of my shots, but a lot lighter than say, this picture from Wikipedia; nowhere NEAR as dark and red, more like light brown foam.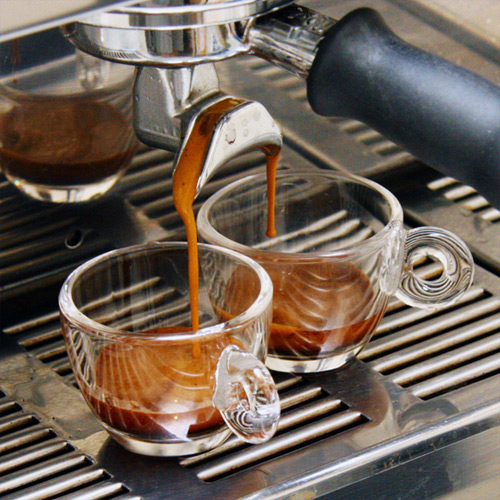 I''d read that oilier beans could produce more quality crema, so I found an Espresso bean that is much darker and much oilier... I could tell it was much oilier, it tended to clump more easily and stick to the inside of my grinder, less like sand than the cheap(er) stuff.
My technique for getting the drier coffees to come out well was a combination of very fine grinding and extreme tamping...
But it seems like that degree of tamping just blocks the machine with these new, heavier beans, and even if I tamp more loosely, often the shot comes out with NO crema, and tastes much like coffee from a conventional machine, as brewed by a clueless secretary.
I''ve managed to make a few decent shots, but none of them have the degree of crema I''ve been told to expect when making espresso in general... And can''t make these better shots consistently, so...
Sorry for being long winded, but what am I doing wrong? :lol: