Hi!
This morning when I was making the espresso with my machine Saeco Via Venezia I heard some weird noise and suddenly I saw there was no coffee dripping from where it usually comes, but there was water coming from the top of the machine. Like the water from falling from where the pump is. I just stopped it and dried out the water
I just opened to see if there's anything wrong. But I can't identity anything just by looking. I called a place where they fix coffee machines but it would be more expensive than what I paid for the machine, so that's not an option. If anyone can help me identify the problem and maybe I coule try to replace the part by myself. Otherwise would just buy a new coffee machine.
I just took 2 pictures, but if you need any close up, let me know.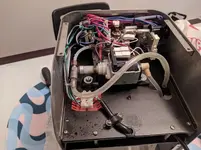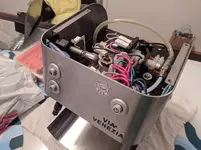 Thanks in advance
Last edited: