Hey there!
We are Neighbors Coffee Cart and we're opening up a small electric cart in Los Olivos, California. We're about mid-way through our build out and have some questions on the plumbing setup. This is our first build and we've never plumbed much of anything before, but have scoured the internet and found some useful links, but we're hoping to get some questions answered here.
Basically our coffee cart is built off of an old Taylor Dunn airport utility cart and we'll be serving drip, pour over and cold brew.. with the add on of a double boiler 1 group espresso machine after we open and feel it out.
We're trying to figure out how much fresh water to have on the cart, and then that'll help us determine our fresh water tank size and our waste water tank sizes.
Our coffee machine is a Fetco 2121A (without warmers) for our drip coffee, and two thermos carafes.
Also, the county requires that we have hand-washing on the cart and that we dedicate 5 gallons of water to that. Below are my calulations, but what do you guys think that we'll use for our drip, pour over, and espresso needs?
Need 5 gallons of fresh water for Hand-Washing
Need 5 gallons of fresh water for Drip Coffee?
Need 2 gallons of fresh water for Hot Tea?
Need 5 gallons of fresh water for espresso?
Need 2 gallons of fresh water for pour over ?
Other Equipment Needs:

- Water pump/accumulator. Quietest as well?
- Fresh/Waste water tanks
- Water Filter?
- Cold Brew dispenser options?
- Water Heater (propane or electric)
Anybody who can lend some help can have free coffee if you ever come to town!
Thanks for reading!
Blair & Emmy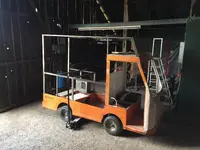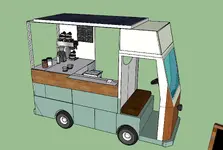 Last edited: