Thought i would share with you all my three roasts i did yesterday at home on my Gene.
First roast was Sumatra Mandheling.
Have not roasted these before and upon opening the bag i was not looking forward to the roast.
Very ugly beans, lots of chaff and i knew i was not going to get a great looking bean out the roaster
Before.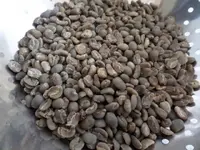 After.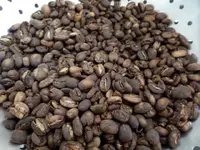 Next roast was actually done by my wife, Columbian Saurez, roasted at 238c for 13.30 minutes. I think i would have dropped a minute earlier as they are just a little to dark, but still a nice roast, even and should be good for most brewing methods.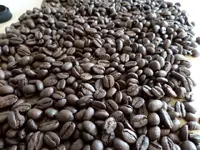 I then fired off a blend, 200g of Columbian suarez with 50g of Monsooned Malibar.
Roasted at 237c for 13 minutes.
i love the MM and Saurez beans, very large, little chaff and as long as you pay attention, very easy to get a nice roast from them.
Hoping these will be a nice dark chocolate taste when brewed as latte.