I purchased a 7 kilo Vittoria which we believe to be maybe 80's era as a backup roaster and ended up outgrowing it before it saw much use. Not a ton is known about the history of the roaster but I do know in ~2005 or so it went from a single motor roaster to a 3 motor which can roast/cool at the same time, has adjustable fan speed via VFD (airflow fan that is) and has a pretty basic profiling system installed.

Direct flame under the solid walled drum. Very heavy cast iron base. On wheels, actually pretty easy to move around by yourself.

I was trying to make a little extra off this roaster as we spent the time to completely disassemble, clean, grease, rebuild, paint, etc but now it's just taking up space in the roastery and needs to move.

asking 12,500 OBO + Freight (will ship on 2 pallets).

Please don't hesitate with questions and I'll do my best to answer!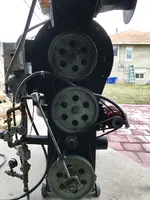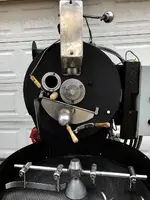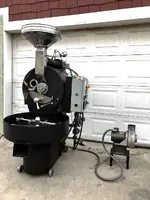 Last edited by a moderator: